Guide Services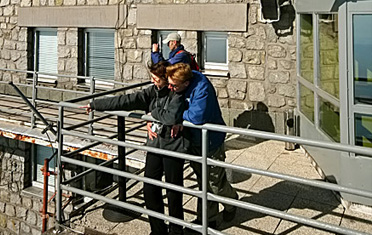 You want to go to Slovakia but are intimidated because you can't speak Slovak or have never been there before? Wouldn't it be great if someone could show you around?

SlovakExplorer is here to help you. We will arrange a private guide who will accompany you on your travels.

Our guides will help you choose the right hotel for your budget, will orient you to the culture, show you the points of interest, and offer you opportunities to delve beyond the tourist trail into the heart of the culture; this in addition to travel assistance and translation services. Our guides have earned a reputation for paying for themselves plus more because they save you time & money and have the knowledge to expedite your agenda.

Our service includes guides with automobiles and, for our business guests, several guides are familiar with various trade regulatory regimes.
NEWS
Following the Velvet Revolution in 1989 ending long years of despotism, the new democratic countries of Central Europe have emerged and opened their doors to foreign tourists.

Slovakia has become a vibrant business center with full access to the information superhighway, has built superior road and public transportation systems.
LAST EVENTS
We invite you to Slovakia! Explore the heart of Europe, see its extraordinary natural beauty and experience a deep and rich culture.

Join us on one of our journeys in beautiful Central Europe. Tours visit Prague in the Czech Republic and Vienna, Austria as well as several cities in Slovakia.