Introduction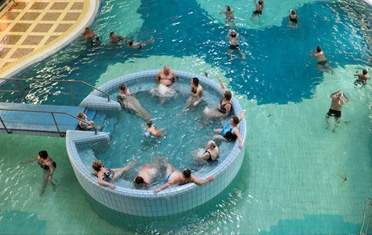 Slovakia has a number of internationally known spa towns, whose curative mineral water is used in the treatment of illnesses of the motive system, digestive tracts and post-operation recuperation.

The best known of this spas are in Piestany, Trencianske Teplice, Dudince and Bardejov.

There are also a number of towns in the high Tatras whose ideal climate is used for the treatment of respiratory tracts (Strbske Pleso,Novy Smokovec) and allergies of the respiratory tracts are also treated in caves, a treatment that is particularly effective for children.(the Bystrianska Cave)

On our tour, The Caves Expedition, we will introduce you to some of the spa towns, as most of the accommodation on this tour is located there.
NEWS
Following the Velvet Revolution in 1989 ending long years of despotism, the new democratic countries of Central Europe have emerged and opened their doors to foreign tourists.

Slovakia has become a vibrant business center with full access to the information superhighway, has built superior road and public transportation systems.
LAST EVENTS
We invite you to Slovakia! Explore the heart of Europe, see its extraordinary natural beauty and experience a deep and rich culture.

Join us on one of our journeys in beautiful Central Europe. Tours visit Prague in the Czech Republic and Vienna, Austria as well as several cities in Slovakia.